Welcome to Bentley-Export.co.uk
BENTAYGA DIESEL
The new Bentayga Diesel is the first diesel in the marque's history. The world's most refined 8-cylinder diesel engine, it has been developed to deliver world-class Bentley performance with the extended range of a diesel engine. Bentayga Diesel is an SUV for every kind of journey – whether it's just around the corner or heading to the farthest corners of the earth. It combines practicality, power and luxury with innovative technology.
Bentley-export.co.uk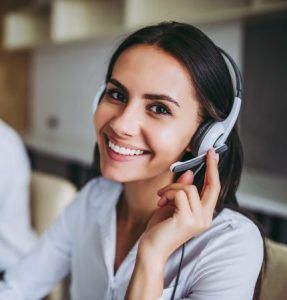 Have any question?
+44 74 5994 3029
TECHNOLOGY

DIESEL TECHNOLOGY
It offers the kind of power never before seen in a car of this class – the highest output of any diesel SUV at 429 bhp (435 PS). This engine delivers class-leading drivability and refinement. It will come as no surprise that it feels and responds in a familiar way – like a typical Bentley engine.
Bentayga's V8 diesel engine has adopted much of the same technology that makes its sibling, the W12, the most technically advanced engine in the world. The combination of high power and torque also gives total confidence when towing, under any circumstances, with Bentayga Diesel able to produce an impressive 900 Nm of torque.

EXTENDED RANGE
Bentayga Diesel's extended range of over 1000km is made possible courtesy of its highly efficient engine, an 85-litre tank and a host of other technical refinements. The engine also delivers a combined fuel consumption of only 35.3 mpg (8.0 l/100 km).
PERSONALISATION

MULLINER DRIVING SPECIFICATION
The Mulliner Driving Specification is available as a cost option on Bentayga Diesel. It brings the Mulliner aesthetic to the interior of the Bentayga range. This includes finishing touches such as diamond-quilted seats, drilled sports pedals, embroidered Bentley emblems and a full choice of hide, carpet and interior colour combinations. If you wish to go one step further, the Mulliner department offers a bespoke service that helps you create a Bentley that is completely unique to you.
To help configure your own individual Bentayga Diesel, the Bentley Configurator is the ideal tool to make your dream a reality.

PAINTS AND HIDES
Choose from a range of five standard hide colours and seven standard paint colours to personalise your Bentayga Diesel. The Colour Specification is offered as an option and opens up an extended range of colours and choices.However, you also have the option to select something more suitable from over 100 optional Bentley paint colours if you so choose, including 12 duo tone combinations, to make your Bentayga Diesel truly yours.