Welcome to Bentley-Export.co.uk
CONTINENTAL GT CONVERTIBLE
The Bentley Continental GT Convertible is the quintessential open-top grand tourer.
Its powerful 6.0 litre, W12 twin-turbo engine includes a variable displacement system that combines lower emissions with greater output, elevating the power to a stunning 582 bhp (590 PS). You'll feel the promise of performance the moment you slide your hands around the redesigned steering wheel; your fingers, a touch away from the column-mounted paddle-shift gear selectors.
On the outside, the model's iconic chrome grille gleams exquisitely. Inside the cabin, the steering wheel with paddle-shift gear selectors invites a supremely assured grip, while cleverly designed storage means all that you need is now even closer to hand.
This is a Bentley Continental convertible that can either soothe or stir the soul.
Bentley-export.co.uk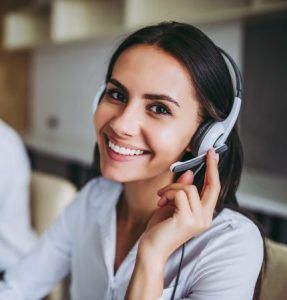 Have any question?
+44 74 5994 3029
DESIGN

EXTERIOR DESIGN
Each bodyline, crease and swell of bodywork has a look of millimetre-perfect precision. From the front, the face of the Continental GT Convertible appears hewn from solid metal, with distinctive large inner headlamps flanking the familiar Bentley mesh grille. A sweeping bodyline spears backwards from the front wheel to meet the muscular curve of the rear wheel's haunch, projecting a wide and confident stance. Superforming, a technique that uses a combination of 450ºC temperature and air pressure, is used to form the Continental GT Convertible's immaculately tailored lines.

INTERIOR DESIGN
In the Bentley Continental GT Convertible interior, the design team has created a cocoon of curved yet crisply-defined planes and surfaces. From the sweep of the fascia architecture, inspired by the form of the Bentley wings, to the satin-chrome dials with their white illumination, the interior of the Continental GT Convertible expresses timeless Bentley design cues with contemporary flair.
PERSONALISATION

COLOUR AND CHOICE
A range of ethically sourced veneers includes finishes from sleek Piano Black to the swirling grain of Burr Walnut. For a more technical look, choose Carbon Fibre or Bright Tint Aluminium.
17 interior hide colours are available, in either single-colour or duotone colour schemes. Contrast stitching adds an accent colour, while hand cross-stitching can be applied optionally to the seats and outer armrests.

SEAT OPTIONS
Choose the optional front seat ventilation system, and excess heat is drawn out of the seat backrest by silent-running fans, allowing you to enjoy hood-down summer motoring in the Continental GT Convertible while remaining cool. This option is paired with a seat massage system, including two lumbar massage cells and ten surface massage cells, for an invigorating massage that extends right down the back to keep you alert and relaxed as you drive. And for those cool summer evenings or crisp spring mornings, the Continental GT Convertible offers a further inducement to enjoy hood-down motoring.