Welcome to Bentley-Export.co.uk
CONTINENTAL GT V8 CONVERTIBLE
With its dominant bonnet line, prominent matrix grille and twin large inner headlamps the Bentley Continental GT V8 Convertible combines the refined luxury for which Bentley is famous with the exhilaration of a powerful, convertible grand tourer.
To simply call this car a convertible understates its capability. It is both a sensational open tourer when the weather permits and a supremely comfortable year-round drive, as acoustically and thermally well insulated as a coupé, thanks to its unique, four-layer roof.
This Bentley V8 convertible takes open-top comfort to new levels and, with the roof down, lets you enjoy the its exquisite mechanical symphony in full surround sound.
Bentley-export.co.uk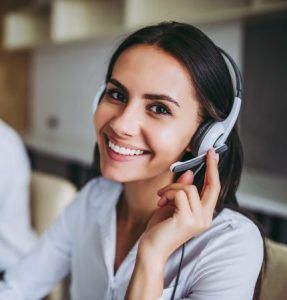 Have any question?
+44 74 5994 3029
DESIGN

EXTERIOR DESIGN
The Bentley Continental V8 Convertible looks as sleek and aerodynamic as any coupe, its four-layer electric hood complementing the Continental's sculptural curves perfectly.
Distinguishing features include a red enamel winged 'B' badge to the front and rear of the car, a three-segment front bumper, 'figure-of-eight' tailpipes and a lip-style spoiler at the wider, more purposeful rear. At the front, an optional lower chrome grille can also be specified, to complement the main chrome matrix grille, above.

INTERIOR DESIGN
The symmetrical fascia of the Bentley GT V8 Convertible was inspired by the winged 'B' badge, and features a 'flying buttress' centre stack and open illuminated stowage.Inside, the front seats can be specified with an optional neck warmer feature, tempting you to enjoy open-top motoring on your way to the ski run. Choose the optional front seat ventilation system, and excess heat is drawn out of the seat backrest and cushion by silent-running fans, allowing you to experience summer sunshine while remaining cool.
Standard on the Continental GT V8 Convertible is Dark Fiddleback Eucalyptus veneer, which gives the interior a fresh, contemporary look.
Alternatively, Dark Stained Madrona is available as an option, as well as eight other optional veneer and technical finishes.
PERSONALISATION

ALL-WEATHER ENJOYMENT
The roof of the Continental GT V8 Convertible is so well insulated that, with the top up, it's easy to believe you're in a coupé. With the top down, however, there are several features designed specifically to enhance the thrill of open-top grand touring.
Heated front seats are a standard feature whereas integrated neck warmers, a wind deflector and a heated steering wheel are all included in the All Seasons Specification package or as separate options, taking the chill off any cold-weather drive.

COLOUR AND CHOICE
The Continental GT V8 Convertible features a 20″ six tri-spoke painted alloy wheel as part of the standard specification, with the option of the same design in a painted and diamond turned finish. For an even more dramatic look, there's a choice of four 21″ wheels developed by the Bentley design team to accentuate the sporting character of the Continental GT V8 Convertible, in painted and polished finishes.
The roof of the car offers further opportunity for personalisation, with eight exterior colours to choose from. Inside, there are a range of hide colours to choose from, plus contrast stitching and even hand cross-stitching for the seats and outer armrests. There is a wide range of options for the headlining that adorns the inside of the roof. A wide range of ethically sourced veneers includes options from Piano Black to the swirling grain of Burr Walnut.