Welcome to Bentley-Export.co.uk
CONTINENTAL SUPERSPORTS CONVERTIBLE
The Continental Supersports Convertible takes exhilaration to another level. With the top down, you'll enjoy a heightened experience of phenomenal performance, handling and speed. It is practical for all seasons too, being well-insulated to keep you warm or cool all year round. It is perfect for open-top motoring through the summer and as comfortable as the coupe during the winter months. Its supercar performance is the result of an astonishing 700 bhp (710 PS) engine, harnessed with engineering innovations that include torque vectoring developed by Bentley Motorsport.
Bentley-export.co.uk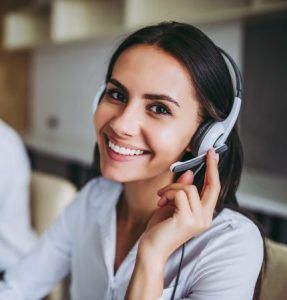 Have any question?
+44 74 5994 3029
TECHNOLOGY

TORQUE VECTORING
The impressive performance in the Continental Supersports Convertible has been made possible by torque vectoring. The system analyses the driver's inputs to the accelerator and steering wheel to brake individual front and rear wheels during acceleration out of corners, to deliver supercar performance. It will also brake the inside rear wheel on turning to improve the car's agility. The Continental Supersports Convertible also features a bespoke stability control calibration – delivering a very precise chassis response.

INTERIOR TECHNOLOGY
The Continental Supersports Convertible includes a wealth of technology designed to make your journey as enjoyable as possible. Its infotainment system is built around an 8″ high resolution screen embedded in the handcrafted fascia, incorporating AM/FM radio and an optional Sirius satellite radio*, alongside navigation, suspension adjustment and controls for the heating, ventilation and air conditioning systems. When parking, the screen displays a graphic representation of the distance to any obstacles, in combination with audible warnings.
PERSONALISATION

SUPERSPORTS X SPECIFICATION
This unique specification takes your Supersports Convertible look to another level. It offers 8 unique duo-tone paint treatments including Onyx with St James Red Pearlescent, Khamun, Magnetic, Ice, Hallmark, Sandstone, Burnt Orange or Spectre. Carrying the carbon fibre theme further, it includes carbon-fibre door mirrors, carbon-fibre heel plates, side door and rear panels as well as the Supersports carbon-fibre engine cover. The final touch is the Titanium exhaust that enhances the engine note particularly when the engine is idling, adding to the assertive character of the car and a thrilling edge to top-down driving.

UNIQUE COLOUR AND CHOICE
Like all Bentleys, the Continental Supersports Convertible offers a choice of colours and personalisation options that allows you to create a car that is truly yours. The hood can be commissioned in your choice of eight colours, while a unique interior colour split adds even more visual appeal, utilising three colours for a distinctive look. It incorporates luxurious perforated Alcantara in black or a choice of 11 single coloured hides as standard. The Continental Supersports diamond quilting design to the seat centres and side panels adds a unique look for the Continental Supersports Convertible.