Welcome to Bentley-Export.co.uk
FLYING SPUR V8 S
The agile Flying Spur V8 S has luxury and performance at its heart. It brings an enhanced sporting edge to the already dynamic Flying Spur range. It is a car designed to turn heads as effortlessly as it turns corners.
Bentley-export.co.uk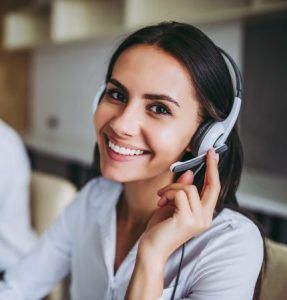 Have any question?
+44 74 5994 3029
DESIGN

EXTERIOR DESIGN
The new Flying Spur V8 S has a distinct and contemporary edge that exudes pure attitude. This is thanks to an imposing Beluga Gloss front matrix grille and rear diffuser, with a unique body-coloured bumper. Dark tint lighting and – unique to the V8 S – 20" open spoke painted wheels all help to give the impression of a lower, meaner stance and a sense of being more in touch with the road.Step back and its power is magnified through with the classic Bentley power line running from the front wheel arch down the car's flank. Note the crisply defined bonnet crease and muscular rear haunches.

INTERIOR DESIGN
The new Flying Spur V8 S offers a more sport-focused interpretation of the consummate Flying Spur interior. You have a choice of the full range of 17 hide colours as standard. Sink into the sumptuous straight-fluted seating that features a hand-stitched leather headliner and unique colour split that can be commissioned in duo tone combinations. This surrounds the driver, and passengers, of the Flying Spur V8 S in a sporting, dynamic yet sophisticated environment.
PERFORMANCE

INNOVATIVE EFFICIENCY
The Bentley Flying Spur V8 S offers a leaner, yet still luxurious alternative to its more powerful W12 sibling, with a top speed of 190 mph (306 km/h) and lower emissions of 254 g/km.
This impressive performance comes with a range of 522 miles (840 km), thanks to the highly efficient engine that includes cylinder deactivation to save fuel, along with intelligent thermal management and electrical recuperation.

CREATED DIFFERENTLY
We focused on three key areas when we created the sporting V8 S: the look, the engine and drivability. We concentrated on tuning the formidable 4.0 litre V8 S twin-turbocharged engine , giving it higher levels of power [521 bhp/528 PS] and torque [680 Nm from 1,700 rpm] to give it a more sporting edge, along with a breath-taking top speed of 190 mph [306 km/h].
We've also specially calibrated the suspension for faster responsiveness, as well improving the power to weight ratio. These enhancements combine with one of the world's finest all-wheel drive systems to deliver excellent traction and control. Combined with better roll control, sharper steering and an improved power to weight ratio – the result of continuous engineering refinement – these features together make V8 S a rewarding drive.
It also features the all-wheel drive system, with 40:60 front to rear torque split, which is found at the heart of some of the world's fastest Bentley luxury vehicles. This ensures this sportier derivative exits corners with ample purchase and an abundance of panache.