Welcome to Bentley-Export.co.uk
FLYING SPUR
The sharp, sophisticated silhouette of the Flying Spur hints at both the exhilarating, all-wheel drive power that lies beneath the bonnet and the unrivalled luxury within. Consider it the ultimate expression of the exquisite craftsmanship and design that characterises the Flying Spur range.
The Flying Spur offers a combination of details and features including an impressive upright chrome grille, and lower chrome bumper insert. As a result, it presents a muscular yet elegant face to the world, now further refined with a choice of striking new alloy wheels that underscore its remarkable capabilities.
Bentley-export.co.uk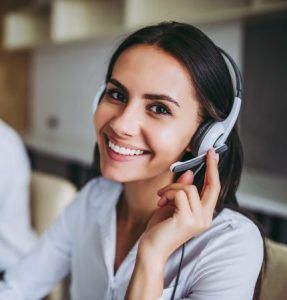 Have any question?
+44 74 5994 3029
DESIGN

EXTERIOR DESIGN
The Flying Spur is instantly recognisable from any vantage point, thanks to the sharply defined line running from the front wheel arch to the rear bumper and the signature exterior features. On the Flying Spur W12, chrome has been incorporated into the matrix radiator grille, with either a body-coloured or chrome lower grille insert available (as an option). 20" 6 Tri-spoke alloy wheels, with black painted callipers, and oval chrome exhausts come as standard. Black brand logos and W12 C pillar badges also assist in making your Flying Spur truly stand apart.

INTERIOR DESIGN
For the Flying Spur, a full range of 17 hide colours, five colour splits and either Burr Walnut or Dark Fiddleback Eucalyptus veneer are available as standard. To ensure your driving experience is both dynamic and refined, the Flying Spur also comes with the Comfort Specification as standard, including front and rear seat massage and ventilation, front seat rolling nose adjustment and front passenger seat movement controlled from the rear compartment.
Other details that catch the eye include the organ stop air-vent controls. These deliver the smooth and satisfyingly solid feel of authentic legacy instruments. Or the hand-stitched steering wheel that feels just right in your hands.
PERSONALISATION

MULLINER DRIVING SPECIFICATION
On the Flying Spur, the Mulliner Driving Specification is optional. It includes additional features for both exterior and interior: 21" Seven Twin Spoke alloy wheels and door panels with perforated hide, luxurious diamond-quilted seats with smaller quilting for a more contemporary design look, a tactile knurled gear lever and drilled alloy pedals that add to the pleasure of an effortless driving experience.
Every detail has been crafted to emphasise this remarkable car's difference – the Flying Spur with Mulliner Driving Specification is truly the ultimate luxury sedan.

FEEL THE DIFFERENCE
Flying Spur offers many further opportunities to make your car as individual as you are. Additional optional extras to your Flying Spur, such as the knurled gearshift paddles or knurled gear lever, add a further, engaging detail to the drive making every gear change an experience to be anticipated and savoured. When it comes to the exterior finish, there is a wide choice of standard colours. Or for the more adventurous virtually anything can be achieved with our bespoke paintwork option.
The Bentley Colour and Trim team have developed a selection of interior colour combinations for Flying Spur