Welcome to Bentley-Export.co.uk
FLYING SPUR W12 S
The first four-door Bentley to achieve a top speed in excess of 200 mph, the Flying Spur W12 S sets new standards in the world of luxury cars. The engine has been tuned for added power and torque, alongside the introduction of suspension settings that deliver truly dynamic handling, without compromise to the car's refined ride. With sporting details in evidence inside and out, there is no question that the Flying Spur W12 S is a car for the serious driver. Indeed, for many, it provides all the driving satisfaction of a grand tourer, alongside the range, space for luggage and rear comfort of the world's finest luxury sedan. This is a flagship model with a darker side.
Bentley-export.co.uk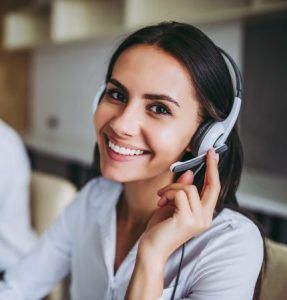 Have any question?
+44 74 5994 3029
DESIGN

EXTERIOR DESIGN
Road presence: a term that takes on new meaning with the introduction of the new Flying Spur W12 S. Never before has a luxury sedan driven so confidently into territory normally occupied by supercars. And with its striking sporting appearance, the Flying Spur W12 S is impossible to miss. Gloss black metal details adorn its sleek exterior, along with W12 S badging on the rear pillar and the stainless steel W12 S branded treadplates. Dark tint lamps to the front and rear are teamed with a black matrix grille, rear diffuser and 21" 7 gloss black twin-spoke wheels, which can be paired with a choice of either red or black painted brake callipers. The sports front bumper design helps to give the impression of sitting lower to the road, while a gloss black diffuser completes the brooding picture.

INTERIOR DESIGN
A unique seat colour split has been developed to lend the Flying Spur W12 S interior a distinct sporting feel. Contrast stitching catches the eye on both the steering wheel and seat inserts, with unique headrest stitching completing a sleek, stylish upholstery design. Flying Spur W12 S steel treadplates are also standard.
PERSONALISATION

POWER
With a power output of 635 PS and torque levels of 820 Nm, the 6.0-litre hand-built engine in the Flying Spur W12 S delivers effortless acceleration, taking the car and its occupants from 0-60 mph in a blistering 4.2 seconds. Yet with improved handling and overall responsiveness in every driving situation, there is much more to the Flying Spur W12 S than speed alone. The W12 S also offers a useful 672km range between refuelling stops, enabling the driver to appreciate uninterrupted driving pleasure.

COLOURS
Colour is crucial to the personality of any car, hence the use of black gloss detailing and dark tint glass on the exterior of the Flying Spur W12 S. Even the brake callipers come in a choice of gloss black or red, to emphasise its sporting character.
When it comes to the exterior finish, there is a choice of over 100 extended range colours. But for the more adventurous, any colour can be matched from a sample and reproduced on the sleek curves of your car.The Bentley Colour and Trim team have developed a selection of interior colour combinations for Flying Spur.