Welcome to Bentley-Export.co.uk
MULSANNE EXTENDED WHEELBASE
The Mulsanne Extended Wheelbase is the most comfortable and luxurious car in the Mulsanne range. Designed for customers with a preference for being driven, it offers a first-class air-travel experience on the road. With an extra 250mm of legroom in the rear and sumptuous, light-filled cabin space, it is very much a car for those who demand more time and space to think. The Mulsanne Extended Wheelbase is a new benchmark in comfort and refinement.
Bentley-export.co.uk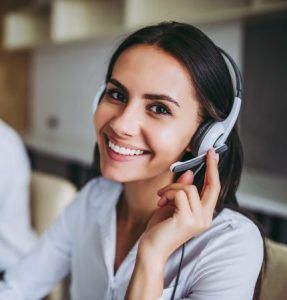 Have any question?
+44 74 5994 3029
TECHNOLOGY

REAR SEAT LUXURY
A beautifully designed optional centre console, crafted from the finest veneer, metal, glass and leather, can divide the rear seats. For those wishing to work on the move, rear seats can also be specified with folding picnic tables. Electric privacy curtains are fitted as standard and can be tailored with either a black or ivory coloured lining.

SIGNIFICANTLY INCREASED LEGROOM
The extension of the Mulsanne's wheelbase (from 3,266 mm up to 3,516 mm) is entirely to the benefit of rear-seat passenger. This significant increase in legroom and interior space makes it the most generously proportioned luxury limousine in the world.
Interior
To make the best use of the additional rear legroom, Bentley has developed optional airline-style electronic leg rests, seamlessly integrated into the bases of the two rear seats. These extend out and pivot, giving the choice between upright, relaxed and reclined seating positions.
PERSONALISATION

MULLINER SPECIFICATION
The Mulliner Specification is available specifically for the Mulsanne Extended Wheelbase's interior. It adds superb styling cues including diamond-quilted seats, a knurled gear lever and organ stop controls. Drilled alloy sport pedals and optional Bentley Carbon Fibre Inserts to waistrails complete the look.

COLOUR AND CHOICE
As well as a wide range of personalisation options, including over 100 exterior colours, 11 veneers and 24 hide colours, there are many additional ways to make your mark on your Mulsanne Extended Wheelbase. You can specify your car in unlimited duo-tone exterior paint combinations, or opt for 21" Radiance' wheels, which are available as part of the Mulliner Specification.Additionally, you can choose from comfort headrests and super-soft Alcantara headrest cushions or a powered Alcantara roller blind. There is also the option to have a rear screen, controlled from front or rear cabin. Partner these additions with the extra 250 mm of legroom for rear passengers and full-length console with twin deployable picnic tables and enhanced stowage, and you can create the perfect space to relax in.