Welcome to Bentley-Export.co.uk
MULSANNE
The Mulsanne, with its understated elegance and phenomenal power, remains Bentley's consummate saloon. It is the purest expression of luxury and performance. The ultimate representation of Bentley's design, craft and engineering expertise, it is a car for those with vision and the power to bring their ideas to life. One whose elegant interior gives you time and space to make plans, and delivers the technology to make them happen. Whether you are behind the steering wheel, or being driven in unrivalled comfort.
Bentley-export.co.uk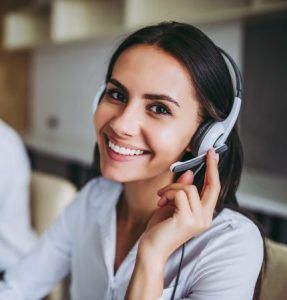 Have any question?
+44 74 5994 3029
TECHNOLOGY

ROAD PRESENCE
Mulsanne represents the pinnacle of Bentley craftsmanship and contemporary design. The sharp lines of the front end are dominated by an eye-catching front grille, featuring bright vertical stainless steel vanes. The effect is striking, making the car appear wide, sleek, low and connected to the road. Low B-shaped wing vents in the fender and optional 21" wheels, which are available in three styles, add to the car's road presence.

UNRIVALLED PERFORMANCE
Beneath the Mulsanne's bonnet lies a 6¾ litre, twin turbocharged V8 engine which produces 505 bhp (377 kW / 512 PS) at 4,200 rpm and up to 1,020 Nm (752 lb.ft) of torque at 1,750 rpm. It accelerates from 0-60 mph in 5.1 seconds (0 -100 km/h in 5.3 seconds) and on to a top speed of 184 mph (296 km/h). Performance figures like this are unheard of in any other four-door luxury car, and help deliver a truly spirited drive. Cutting-edge engine technology comes with competitive emissions (C02 of 342g/km) and fuel consumption (18.8mpg).
PERSONALISATION

MULLINER DRIVING SPECIFICATION
The Mulliner Driving Specification adds another level of exclusivity without detracting from the purity of your Mulsanne. It offers a carefully curated collection of additions designed by the Mulliner team to add a more dynamic edge to your Mulsanne. They include handcrafted details such as a new 21" Radiance alloy wheel by Mulliner, Flying 'B' style wing vents in polished stainless steel, unique Mulliner treadplates and a new sports-tuned suspension setting.

COLOUR AND CHOICE
When creating your Mulsanne, you can select from the extensive range of exterior and interior personalisation options, including over 100 exterior colours, 11 veneers, 24 hide colours and 13 duo-tone options. There is also the additional opportunity to add luxurious features to your Mulsanne interior: for example, add Bentley Theatre rear seat entertainment with twin 10.4″ electrically-deployed tablets and veneered picnic tables.