Welcome to Bentley-Export.co.uk
BENTAYGA
Bentayga is unlike any other sport utility vehicle in the world. It is also the fastest SUV ever built. This powerful, all-terrain, all-purpose car offers an exceptional driving experience. As well as having the most technically advanced engine in its category, it has Mulliner Driving Specification fitted as standard and a choice of more paint colours than any other SUV. Bentayga brings together outstanding performance and unparalleled levels of luxury on and off-road.
Bentley-export.co.uk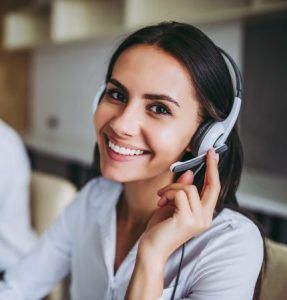 Have any question?
+44 74 5994 3029
TECHNOLOGY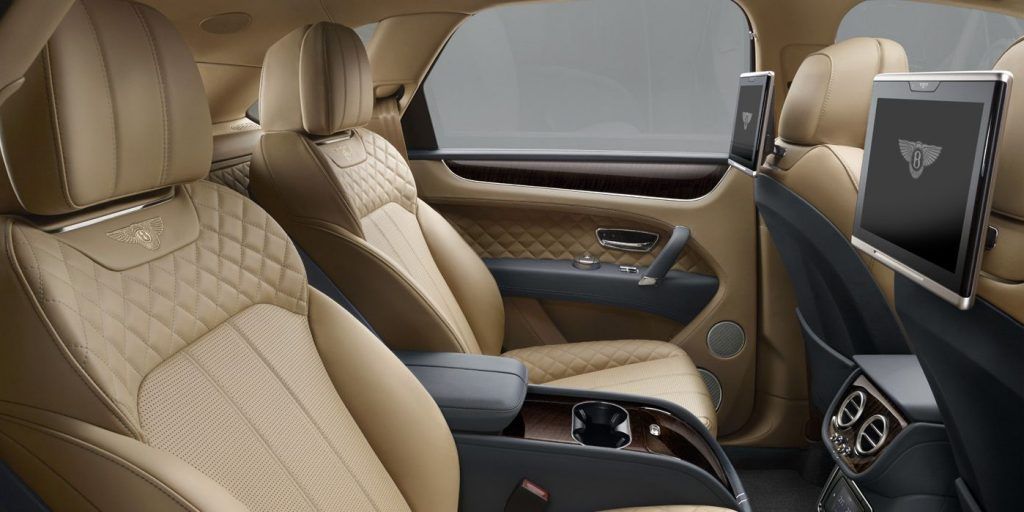 MULLINER DRIVING SPECIFICATION
The Mulliner Driving Specification brings the Mulliner aesthetic to the interior of the Bentayga range as standard on Bentayga. This includes diamond-quilted seats, drilled sports pedals, embroidered Bentley emblems and the full choice of hide, carpet and interior colour combinations. If you wish to go one step further, the Mulliner department offers a bespoke service that helps you create a Bentley that is completely unique to you.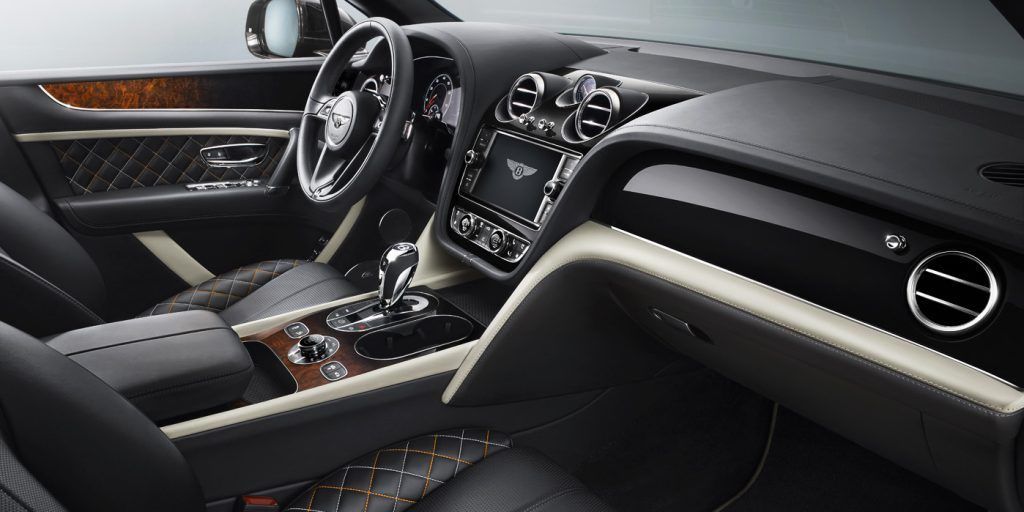 EVENT SEAT
Bentayga has many features that make every occasion special, with its innovative Event Seat being a perfect example. The patented sliding and folding seat is trimmed in leather and finished with diamond quilting. You and your passengers can enjoy a grandstand view, shaded by the tailgate during the day or illuminated by the built-in stage lighting from above at night. This feature is available on both the four and five-seat configurations.
PERSONALISATION

FUEL ECONOMY
Stop-Start technology is available for the first time on a Bentley. Combined with the Variable Displacement System, it means Bentayga can achieve fuel consumption of 21.6 mpg (13.1 l/100 km) and emissions of 296g/km.The engine also features the first-ever combination of direct-injection and port-injection technologies in a production engine from Bentley. It switches seamlessly between the two to deliver the most efficient performance. The latest twin-scroll turbochargers have been engineered for optimum response, removing any hint of turbo lag.

PAINTS, LEATHERS AND VENEERS
Your Bentayga includes a full leather-trimmed interior with a choice of 15 standard colours for hides and carpets. You can choose between 5 standard colours splits, including a new duo-tone colour split to add a sporting touch to Bentayga's seats.The new colour-coded boot option lets you specify the same colour-matched carpet in the boot as you choose for the rest of the interior – this extends to the event seat too. You can add a further finishing touch to the deep-pile mats with a leather binding in a contrasting colour.
As well as being able to choose from a range of 17 standard and over 100 optional exterior paint colours, a range of 12 duo tone colour schemes available in 'light over dark' or 'dark over light' configurations allow you to make your Bentayga truly personalised.